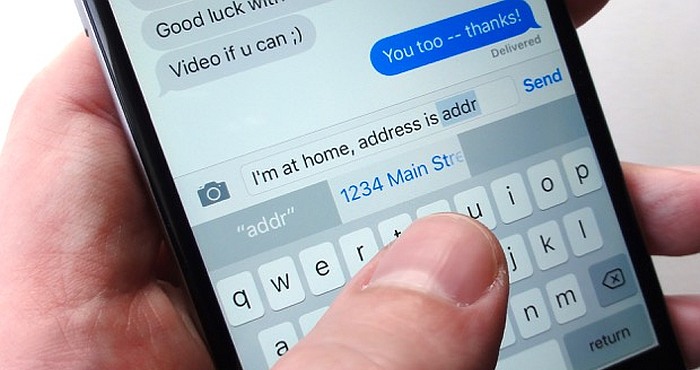 Almost everybody have got some phrases or works that they keep on typing over and over again. With the fact that we are living in a generation of smartphones, it can be really tiring to type over and over again with the smartphones touch-screen keyboard. But the good news is that you can use some keyboard shortcuts on iOS and Android to speed up typing on your tablet or smartphone.
Whether it's just a word like "thanks" or a phrase like "I will respond in 10 minutes" that you keep on repeating; the keyboard shortcuts will be of great help in speeding up the way you type and communicate. Learn how to get these shortcuts set up and be of use through text messages and emails on your smartphone. The following are some tactical ways to embrace them:
Android:
When setting the keyboard shortcuts on Android, consider heading into the setting app and then tap Language and Input. From the menu that will appear, consider choosing the "Personal Dictionary" entry. A list of all the words that you have been added on that 'personal dictionary' will appear on the screen. Proceed by tapping the 'plus icon', on the top right of the screen, to enter your phrase or word. You should give it a shortcut code that is unique by the help of the field underneath.
That's all about it! So, the next typing you are typing an email or message, you should consider entering the shortcut code and the phrase or word will appear in the form of a suggestion on the screen. In case you would still prefer, you can consider making use of other third-party apps that will still do the same job (like Texpand), which seem to be highly helpful and well updated.
IOS:
On the recent versions of iOS, you will be able to find the keyboard shortcut feature by simply navigating to the setting app. Proceed by tapping "General and Keyboard." Here, you should tap the "Text Replacement" icon and then start working on your favorite and mostly used phrases and words (in the form of shortcuts). Just like for Android, tapping on the 'plus icon', on the right corner, will let you create a new shortcut.
So, the next time you are typing on the iOS keyboard, you can just consider typing the shortcut and then choose the specific phrase or word from the suggestions that will just appear above the keys.