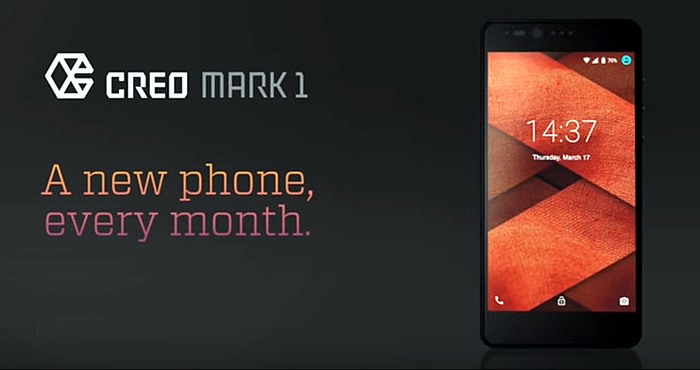 Is this a good time for a tech startup to come with a new smartphone? Most of you might answer no, but impressive specifications, awesome performance, flawless Android experience and commendable after sales support might change the situation. CREO is the startup that has confidently stepped into an arena that is brimming with a lot of players. This review is aimed at those people that are apprehensive about getting a smartphone from a new manufacturer. The CREO Mark 1 is a very promising device and has all the ingredients to become a flagship killer.
Starting off with the looks, the Mark I looks very impressive. It is slightly on the heavier side but some people love heavier phones and want to feel the phone in their hand. The body is crafted out of aircraft grade aluminum and has Corning Gorilla Glass 3 protection with the 2.5D glass. The company is also offering the chance to engrave your name or favorite quote on the side of the phone, which is a really cool feature. Another thing that is really unique about the device is its name. They've opened up a naming scheme that will allow a lot of phones to be released in the future.
Beneath the awesome looks, there is some serious hardware powering this device. The Mark 1 comes with MediaTek's Helio X10 chipset that has 8 Cortex A53 cores. The GPU on the chipset is the PowerVR G6200. 3 gigabytes of RAM has been provided for efficient and flawless performance. Internal memory is also great standing at 32 GB. What's better is that storage can be expanded up to 128GB via microSD.
CREO Mark 1 is the cheapest phone right now to offer a 2K display. It is a sheer beauty to look at and anyone who is a fan of a great display will instantly fall in love with the Mark 1. CREO has also managed to bring out a brand new OS, dubbed Fuel, based on Android Lollipop. Some really unique features have been incorporated into the OS. Sense is a feature which allows the user to double tap on the home screen to search for anything. The content can be on their phone or on the web, and it displays both. Another feature, called Echo, is basically a built-in voicemail app that doesn't require a subscription nor mobile data. Users can record a 10-second message that can be played when the call is not picked up. Yet another feature called Retriever is an anti-theft app that allows users to locate their phone and lock it with ease. These three new features and tons of customization option above the stock Android OS makes it a winner.
That is not all, CREO is also offering monthly updates to the OS as part of their New Month, New Phone campaign. The updates for the Mark I have already been announced and will release sometime next month. Priced at Rs.19, 999 ($305), the CREO Mark I is definitely a winner. But people will have a mental block when buying a phone that is from a new manufacturer. Mark I will also have to face some stiff competition from Xiaomi's Mi5, OnePlus X and OnePlus 2.